Awards Obtained
Here's a list of awards that we have obtained throughout the years.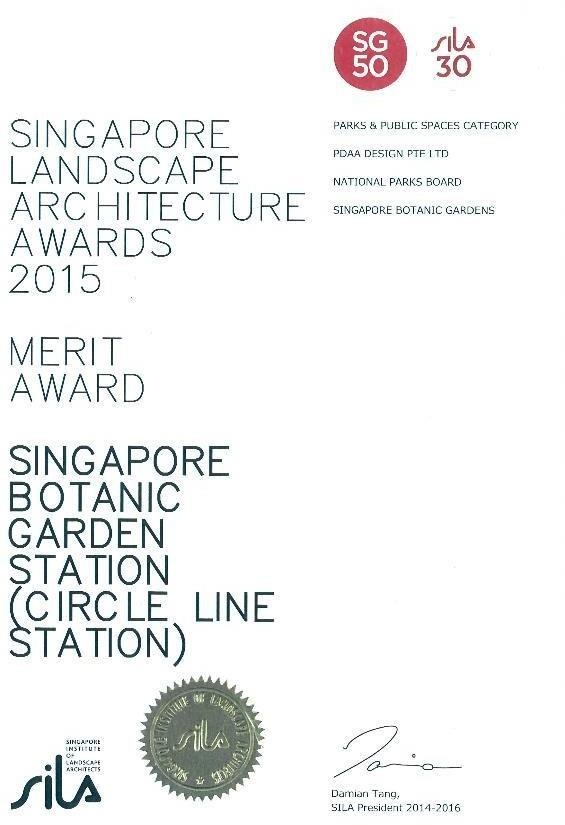 Singapore Landscape Architecture Awards 2015
Merit Award
Singapore Botanic Garden Station (Circle Line Station)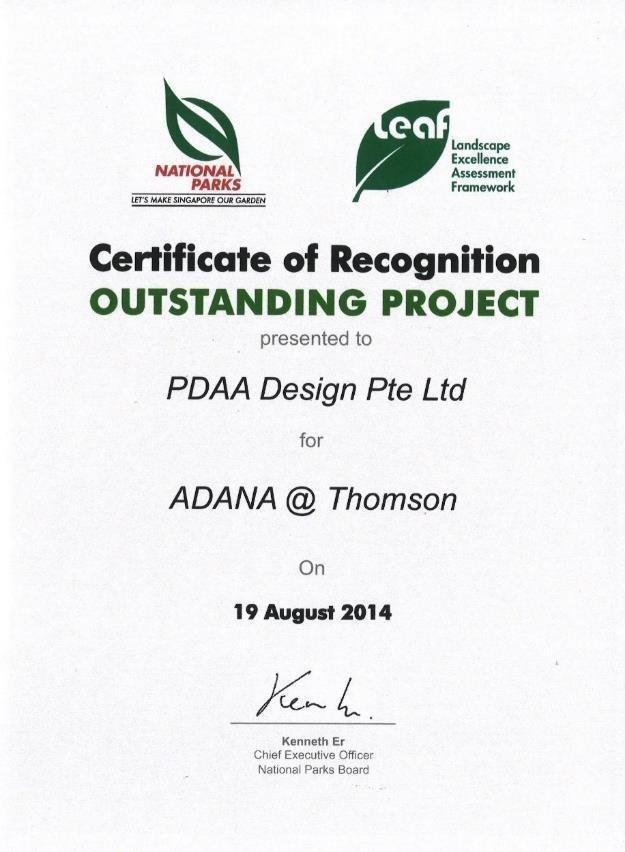 National Parks LEAF Awards Singapore 2014
Certificate of Recognition OUTSTANDING PROJECT
ADANA @ Thomson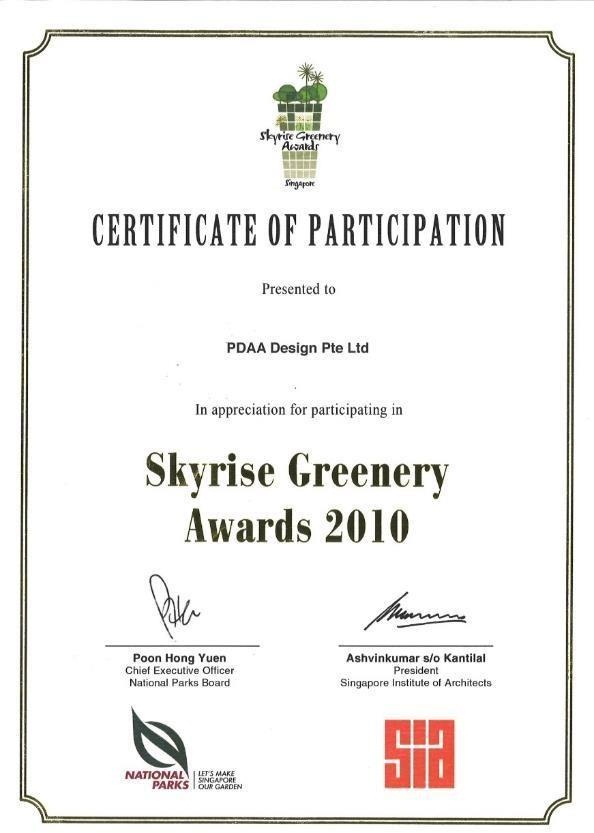 Skyrise Greenery Awards Singapore 2010
Certificate of Participation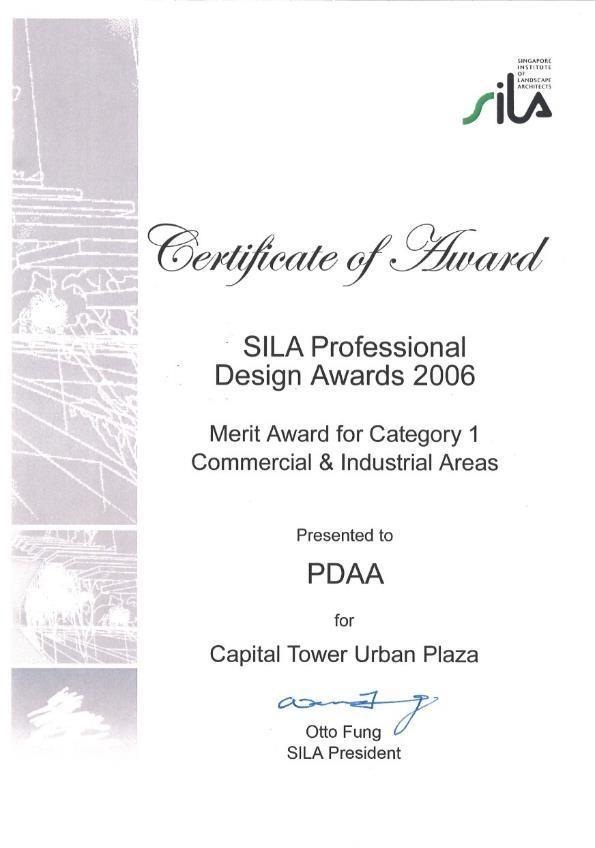 SILA Professional Design Awards 2006
Merit Award for Category 1 Commercial & Industrial Areas
Capital Tower Urban Plaza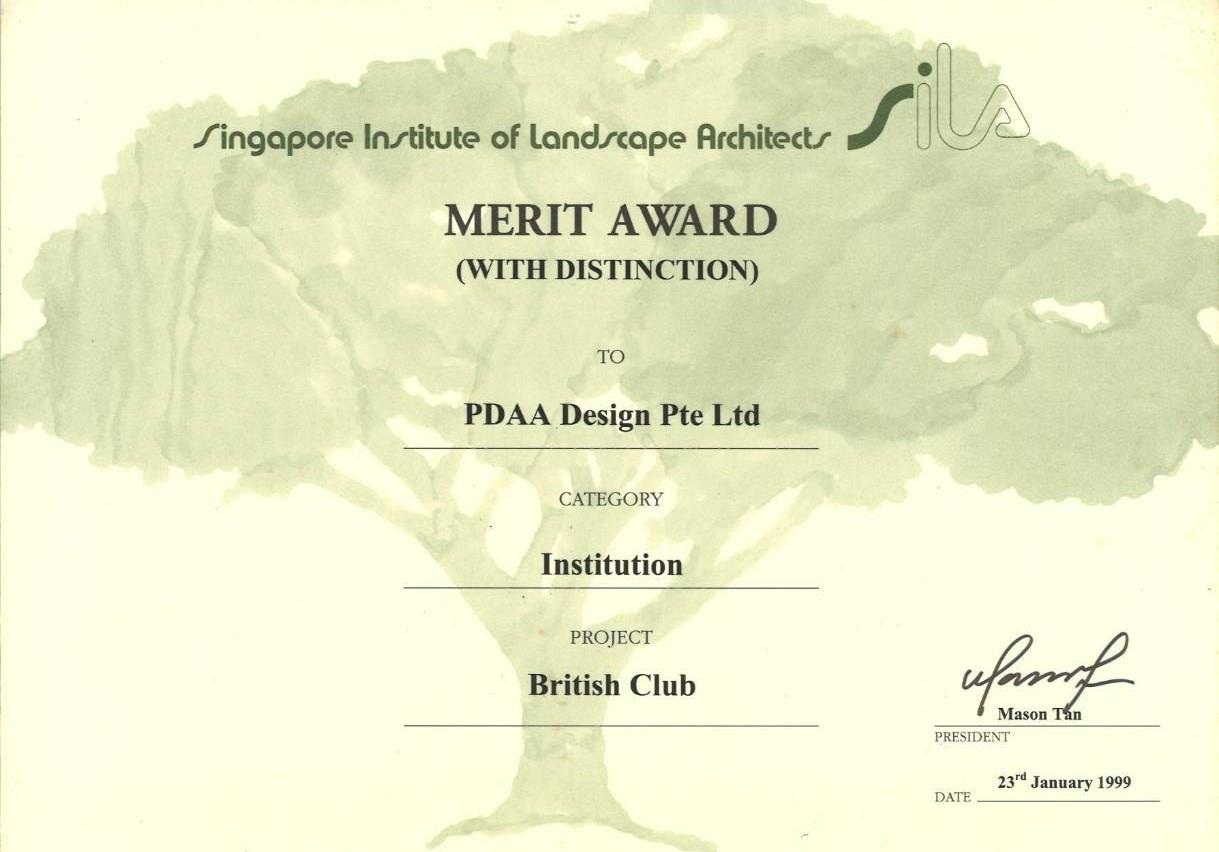 Singapore Institute of Landscape Architects 1999
Merit Award (With Distinction)
British Club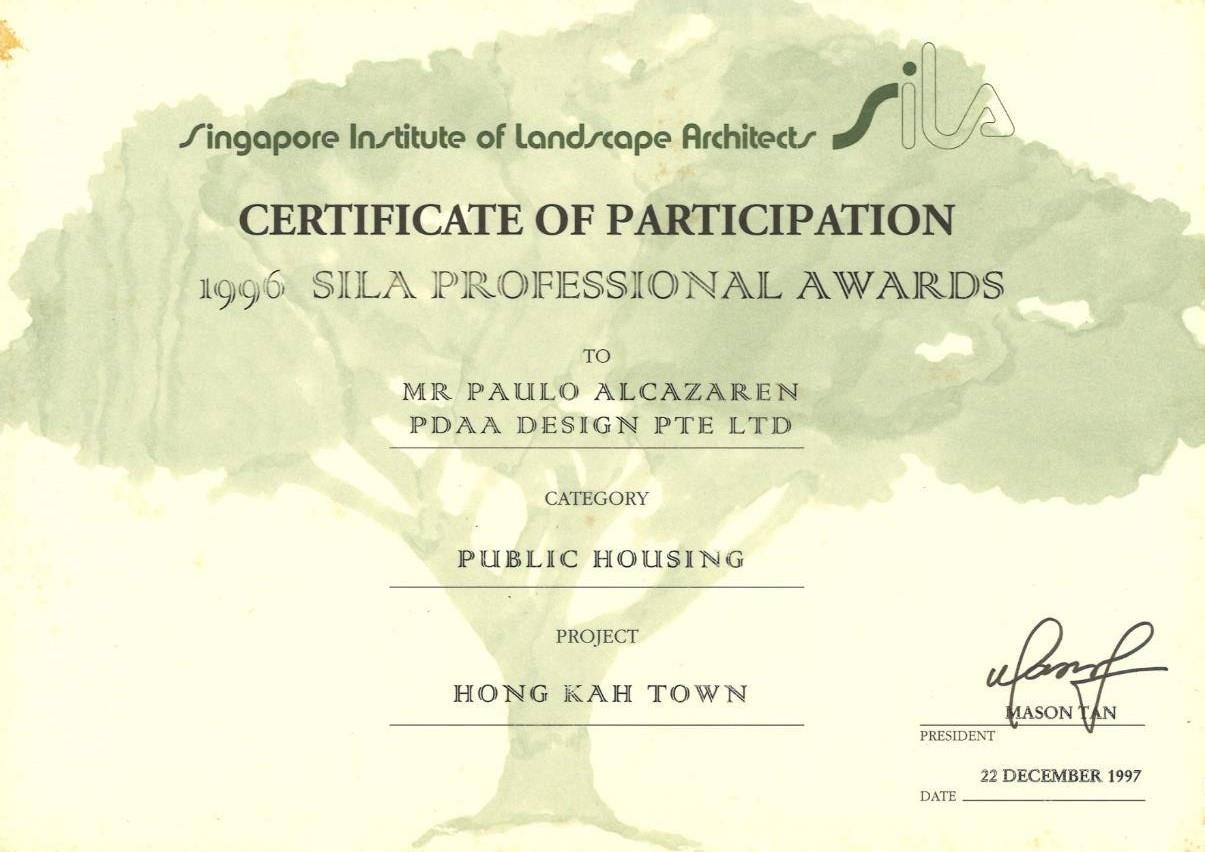 SILA Professional Awards 1996
Certificate of Participation
Hong Kah Town
We would like to hear from you. Reach out to us by clicking on the CONTACT US button.